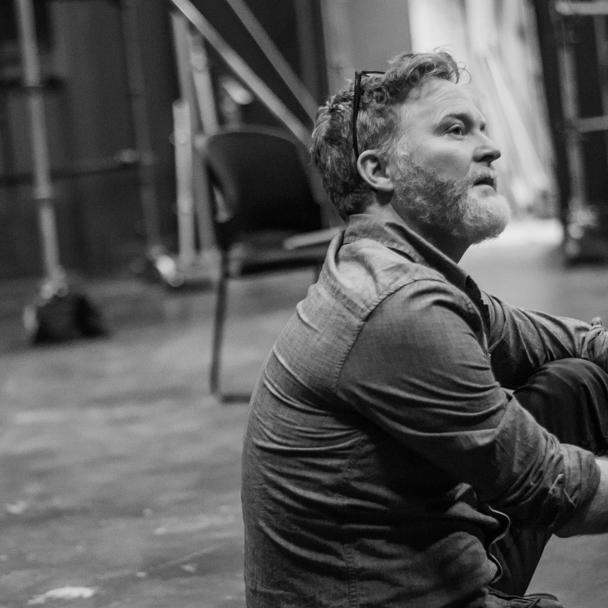 In rehearsal for Small Axe. Photo by Dahlia Katz
Alan Dilworth is a theatre director, playwright and teacher. He is an associate artistic director and a Drummond-Dorrance Fellow at Soulpepper Theatre Company in Toronto. He is also co-artistic director of Sheep No Wool. His work explores personal, social and political transformation and is rooted in questions of 'self', inspired by the tension between Zen Buddhism and modernity.
His primary area of investigation is in creating a contemporary text based theatre, but he also works in physical and image-based forms. His work privileges vulnerability, presence, simplicity and the unknown.
Alan has directed across Canada, and internationally.
He is married to actor Maev Beaty, and they have a daughter, Esmé.
Contact Alan:
(416) 712-9152
alan@alandilworth.com
or
Contact his agent:
Ian Arnold
ian@catalysttcm.com
T 416 645 0935
Catalyst TCM
Suite 310 - 100 Broadview Ave
Toronto, Canada
M4M 3H3